Carrier & basket production update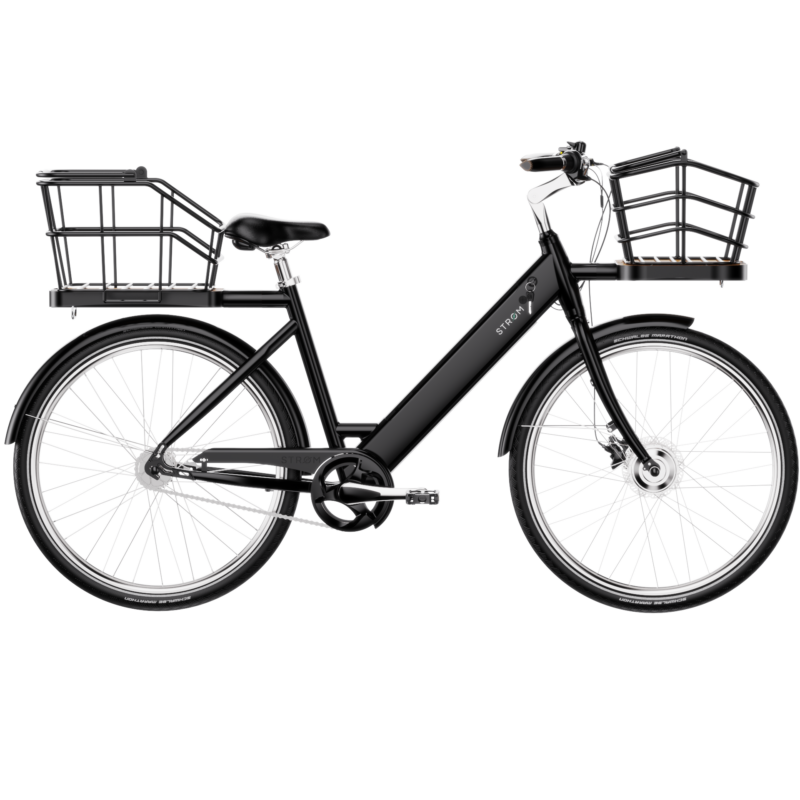 Delivery time pushed until 1. quater of 2023
Unfortunately due to difficulties in production, we have to push our carrier and basket deliveries into the 1st quarter of 2023.
As we have finished the re-design and now have 100% successful prototypes ready to mass produce, we expect this to be a final delay on our carriers but hope to deliver before 2023.
Due to heavy restrictions, we experience pushed delivery times and limitations on the production capacity, which is at the moment our biggest struggle/issue.
The re-design and change to a new factory/supplier have been very time-consuming, but crucial in achieving the right quality and functionalities.
The zero Covid-19 policy in China has made everything even more difficult with random lockdowns and very slow answer times from suppliers.
Developing new innovations in a world of lockdowns and not being able to visit suppliers have shown to be extremely difficult and time-consuming.
We guarantee an even better more functional unique carrier solution, which will last for years to come.
And we hope for your last understanding and hope for your continued trust in us, even though we have failed to deliver in a respectable amount of time.
We have been called a lot of things including thieves and even worse.. But not to worry, we are good people at STRØM bikes, and we will take care of all of you, in the best way possible.
Status progress on production
Design and development
100%
Prototyping and molding
100%
New quality factory setup
100%
Estimated delivery in January
Full explanation of the carrier project
First and foremost we apologize for the big delay on the carriers. We know how it has affected many of you not having the carriers and baskets for your daily commute.
The project has been very turbulent with production issues, covid, crucial re-designs, and supply shortages in Asia.
Covid has really put the e-bike industry up to speed, as many has gone from public transportation to electric bikes due to the previous concern of getting covid & and a continuous larger demand for bikes.
This has put a lot of stress on the manufacturing side giving a serious material & component shortage in Asia combined with a very strict zero-policy towards covid shutting down productions and whole cities over and over again.
The pressure has resulted in slow handling times from factories, development, samples, and answer times in general.
The carrier project is a brand new innovation, and we probably could have delivered them already if we did not care too much about the quality or functionalities which our new engineer has taken from what it was to the solution we are really proud of today.
At the end of the day, we would rather deliver something great, instead of something we don't have confidence in quality and functionality-wise.
The history of the carrier & basket project
Back in the day, we sold regular normal carriers for our city bike 1.0. While this solution was great we got some complaints about not being able to see the integrated lights when the carriers were loaded with cargo.
In our mind, this was the compromise being made for having integrated antitheft lights. We even designed the carriers with attachment brackets for external lights, which were used on basically all other e-bikes at the time.
Our CEO, Nichlas thought about how to solve the solution and started developing the first prototype 3 years ago.
Looking in the mirror it was a very simple solution, that should not have taken much time to finalize.
The solution became more complex with the removable basket systems which took almost 7 months to develop with 3 prototypes being made.
We were never really able to copy any current solutions, as we were the first company on the market to develop fully integrated custom carriers with extended light systems, and a removable basket release system.
Today we have a full setup of 3 different systems including a low front carrier, front basket carrier, and rear carrier basket design.
Before the campaign, we decided to start a re-design of the carrier.
We hired our new engineer Peter, who has an industrial background to troubleshoot the solution.
We brainstormed for days on how to improve the current solution which we already knew was going to be important for our future presence on the market, as we were the only company making this kind of solution.
Things we changed:
We removed the release system from the basket to the carrier upgrading the system from an unergonomic position to a single pull release system. This was important for people using it for shopping, as the old dual pull system was placed fare under the carrier potentially being bad for people with back issues.
Changed the quality of multiple components like

316 stainless

springs,

Teflon bushing, higher quality mounting brackets, etc.

We had to install hooks and brackets for better basket support in the carriers.
Anti-shaking system while riding.
New connection pipes in between the carrier and the bike with lower tolerances to avoid rattling when riding.
New supplier for more precise components to ensure the right quality.
All in all, a very expensive process for us to develop, the project is almost 100.000 USD over budget and the purchase price of the carriers has close to doubled during the crucial re-design due to covid supply, material, and shipping/container shortage.
And not to worry, we will of course cover the extra expenses and we are so close to the goal that we can taste it!