Carrier & basket production update
We are now pleased to announce that our sample is ready for production, at our new factory in Vietnam!
We have just visited our new carrier and baskets factory in Vietnam this week and we are pleased to announce that our carriers and baskets, will be finished in production in April 2023. They will be finished in April and then we need to ship them back from Asia, which takes 40 days – so your bikes will be on their way to you soon!
It has been a long and hard struggle to find the right supplier who could deliver both great design and high quality, but this has now been achieved. We can also announce that our carriers and baskets have turned out better than ever expected. We have attached a small sneak peek of our new timeless baskets so you can follow the process as well.
We at STRØM are extremely happy that we have finally managed to deliver some basket systems that we are extremely proud of. We would also like to say thank you once again to those customers who have been patient, but also had faith that we have been able to deliver some super cool basket and carrier systems to you – but good things are worth waiting for.
We look forward to seeing you on the roads, with our new bike basket and carriers that will make other cyclists turn their heads on the bike paths!
Daily Views: 6
Total Views: 3,799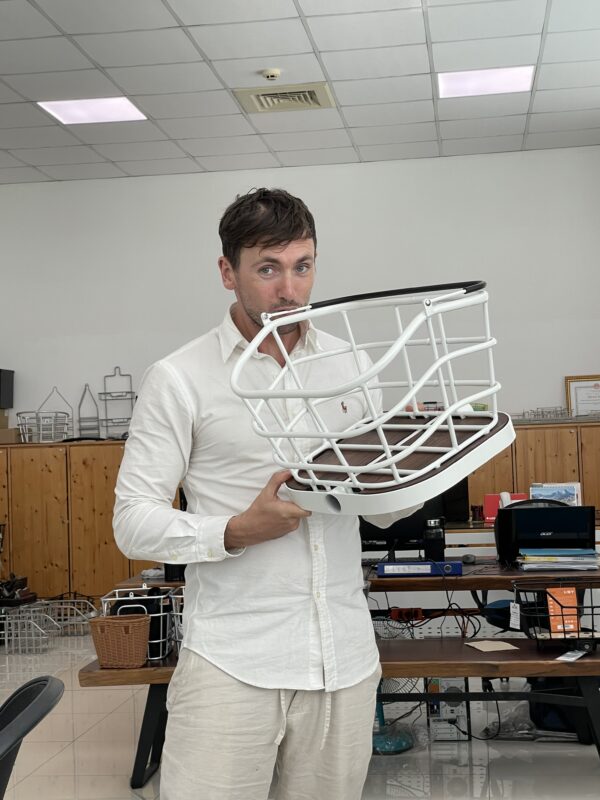 The history of the carrier & basket project
Back in the day, we sold regular normal carriers for our city bike 1.0. While this solution was great we got some complaints about not being able to see the integrated lights when the carriers were loaded with cargo.
In our mind, this was the compromise being made for having integrated antitheft lights. We even designed the carriers with attachment brackets for external lights, which were used on basically all other e-bikes at the time.
Our CEO, Nichlas thought about how to solve the solution and started developing the first prototype 3 years ago.
Looking in the mirror it was a very simple solution, that should not have taken much time to finalize.
The solution became more complex with the removable basket systems which took almost 7 months to develop with 3 prototypes being made.
We were never really able to copy any current solutions, as we were the first company on the market to develop fully integrated custom carriers with extended light systems, and a removable basket release system.
Today we have a full setup of 3 different systems including a low front carrier, front basket carrier, and rear carrier basket design, and we are really proud of the final result!