STRØM Bikes are designed to provide a sustainable and convenient way of commuting inside of cities. An important part of our design philosophy is about customization, making it possible to tailor one's ride to specific user needs. Our bikes are designed for disassembly and customization while caring about the quality to ensure a long lifespan of our products.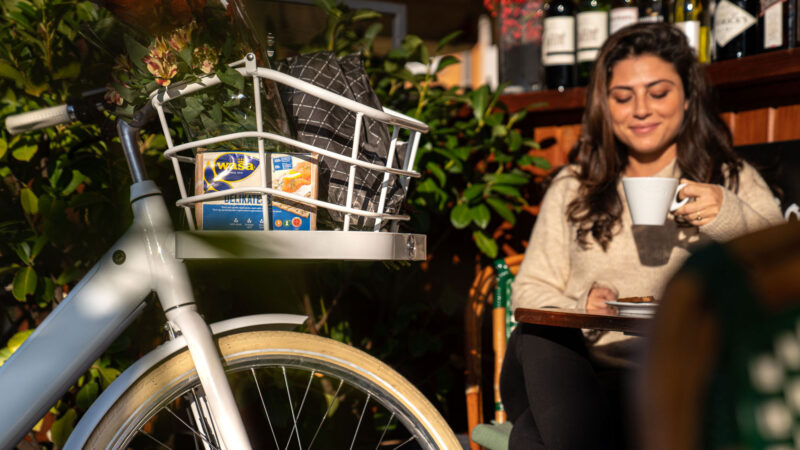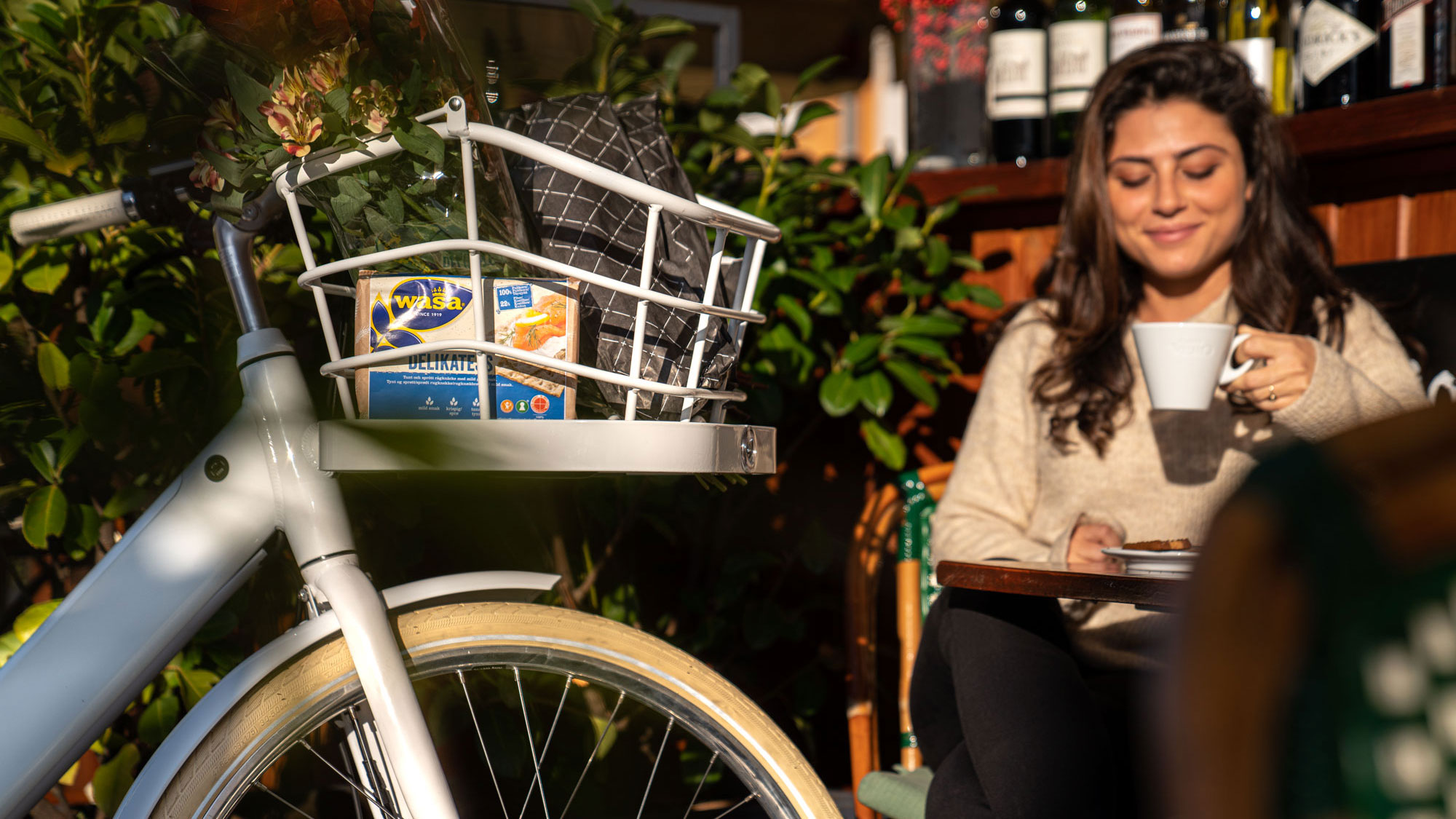 STRØM Bikes stands behind its minimalistic Danish design and affordable pricing. Combined with high-quality components and smart functionalities, we believe that our electric bikes provide a great alternative to the car for inner-city commuting. A modern urban lifestyle demands flexibility to cover our daily tasks in between busy schedules. Whether one goes to pick up their kids, or drops by the supermarket after a 15km ride to and from work, the bike as the main means of transportation should be able to be your steady companion. For this purpose, customization is key to ensure that our customers can tailor their ride to cover most, if not all of their daily needs.
Customization to us means giving our customers the possibility to 'plug and play' with their electric bikes to cover their specific needs. Our job is to provide different types of add ons––such as displays, child seats, gearings, and specs and one of our innovative carrier solutions.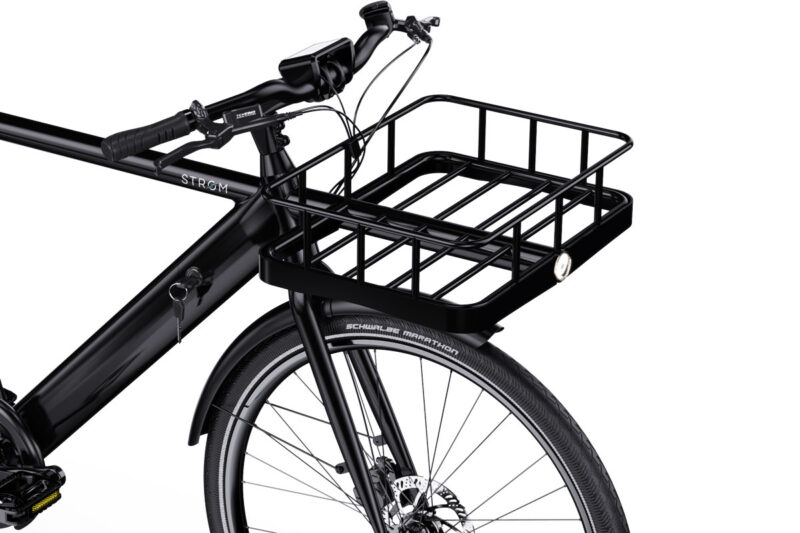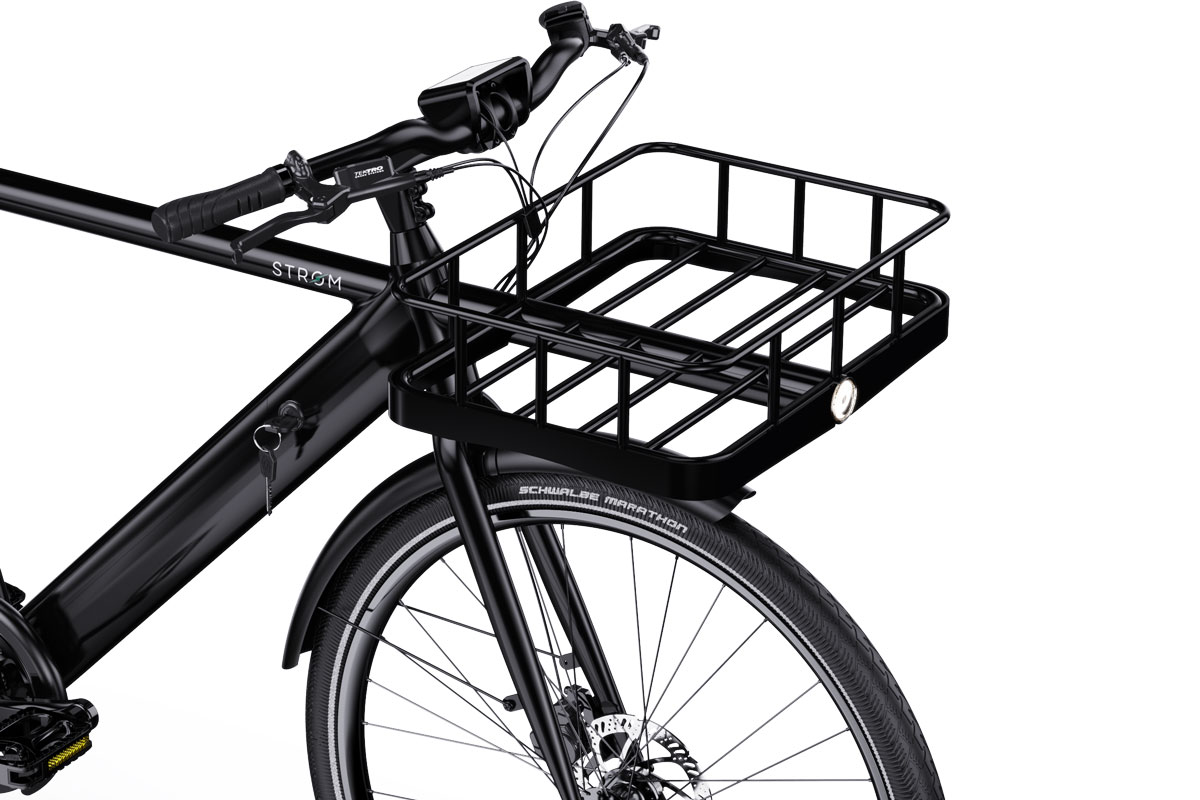 Our new carriers–– accompanied by an extended light system for safety and convenience––make it possible to choose from a variety of different models that will suit any unique need. With the one-click-removable basket, you will be good to go for any picnic, shopping, or cargo-carrying up to 20 kg. Our briefcase-style carrier provides a slimmer but highly functional rack. For both of them, the basket can be clicked off with a simple touch, plus wooden plates can be installed for an urban and stylish front rack look. For the back, we have our fully integrated rear carriers with different basket options as well.
All developed to accomplish different use cases and needs in modern urban life rhythms.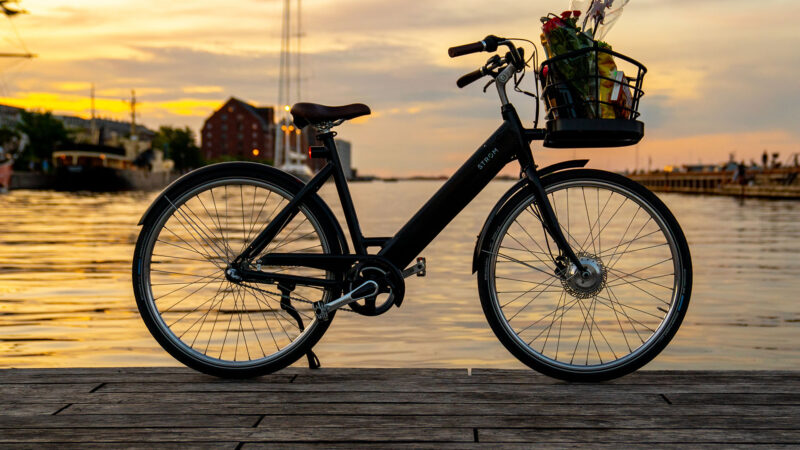 A long lifespan: high quality and design for disassembly
While options for customization provide high levels of convenience and flexibility, we know that a broad range of functionalities won't make it on its own.
High quality plays an important part in ensuring a long lifespan while providing high performance and great experience riding the bike. This is why we have chosen to work with highly recognized third-party manufacturers for the parts not developed by ourselves. This being Shimano for gears, Tektro for brakes,and Schwalbe for puncture-proof tires.
A design approach focusing on 'plug and play' brings advantages that go beyond flexibility on the go. The method makes it fairly easy to deal with both maintenance and repairs on the STRØM electric bikes.
In regard to this, we design our electric bikes on the premise of 'design for disassembly'.This means that everything is designed for easy replacement of components to prolong the lifespan of our bikes and make maintenance as easy as possible. Think of Lego bricks that can easily be replaced or changed accordingly, and you will get the picture.
To support this design agenda we have developed STRØM online support with clear guidelines and video instructions on how to take the best care of your electric bike. If something ever happens with your bike, we guide you (or your local bike mechanic if preferred) through the whole process of getting it back on the road. Everything on the bike can be replaced within a matter of minutes––15 minutes maximum for the most difficult parts in fact.
Designing and crafting high-quality products that are easy to repair is something that should be standard in modern design and manufacturing processes. Unfortunately, this is not the current picture––short product life span has become an integrated part of business models in modern societies. Luckily, more and more are taking this route of 'design for disassembly' which makes it possible to prolong the use and life of a certain product. We believe this is a reasonable design approach for a sustainable future. We want to empower the riders to take matters into their own hands.