We are on a mission about changing the way we commute. An import part of this is to make our electric bikes accessible to as many people as possible. Therefore we have chosen a model we call 'direct to you'.
At the centre of our STRØM Bikes business model is what we have called 'Direct To You'. Briefly, this means direct trade from the manufacturer (us) to the consumer (you). By cutting out a long-range of traditional intermediaries and thus taking care of manufacturing, shipping, sales, and customer service ourselves, this model ensures you a high-quality product at a reasonable price. 
To us, this is simply a great business model and what we think is a 'win-win-win'. For us as a business, for you as a customer, and for the future urban communities with electric bikes as the preferred choice of transportation.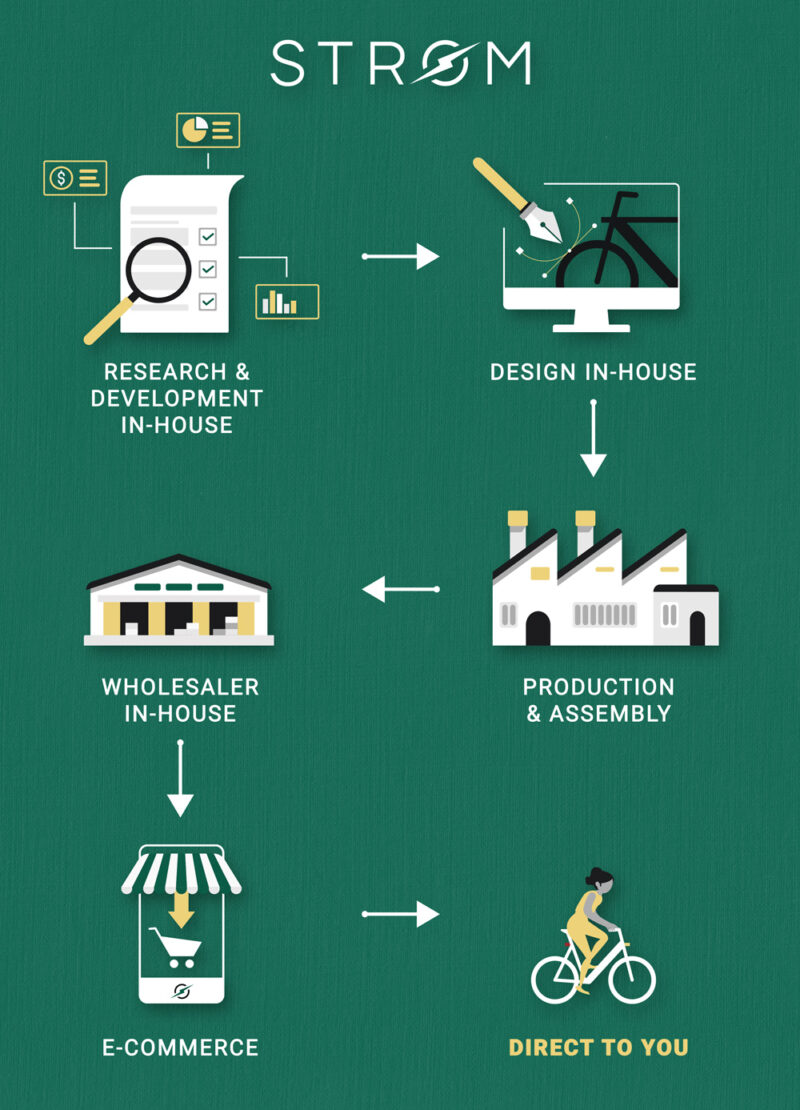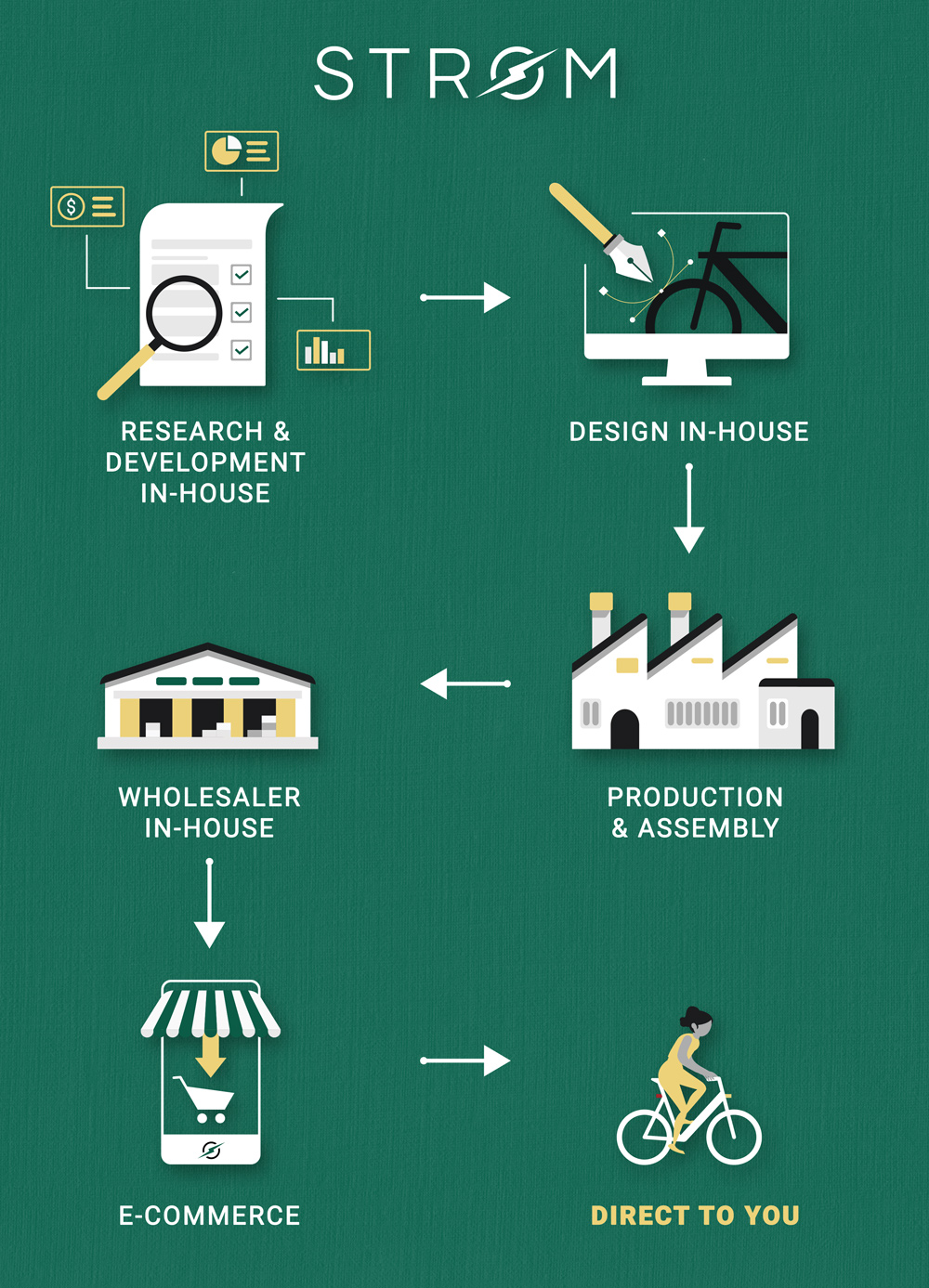 Consequently, this is also why we have chosen crowdfunding as our 'go-to-market' strategy. Hence we can keep prices low when we only need to meet direct demand and don't need to rely on huge stock and warehouse facilities and the huge expenses that usually come with it. We believe in this type of collective purchase and thinks that its a great way of offering our unique products.
Building our company in close relation to our customers comes with a lot of trustfulness involved. This forces us to be as transparent and honest about processes, our decisions and obstacles, as our community of backers are with us the whole way. In our opinion, this is how it should be. Furthermore, we would stress that the upsides and potentials of doing business this way outweigh the challenges without a doubt.
In this regard, crowdfunding is such an interesting concept. First and foremost, it puts the power in the hands of our community by direct monetary voting on whether or not a product deserves to be brought into the world. And it makes it possible for smaller businesses with bright ideas to get concepts and products on the market. Luckily, we have been fortunate to earn support from a long list of early backers crowdfunding our first 4000 bikes.
And who knows. In our opinion, we have just experienced the early beginning of this way of raising capital through pre-ordering or crowdfunding. In the future, loan, equity, or a combination of the different crowdfunding models could be interesting alternatives to the good old 'business as usual' of the start-up world. This way we might be able to bring a large number of bikes on the streets while giving back to the people supporting us through accessible pricing.
We highly believe in our mission of making sustainable cities by bringing green mobility options out in the streets. This means affordable pricing that makes electric bikes accessible for ordinary people. Further, high-quality that makes the e bike long-lasting and delivers a great experience of riding. And ultimately, with a design and functionality that makes a convenient alternative to using the car in inner-city commuting. 
Let's make it a reality together.