If you live in Copenhagen, and are looking for the coolest electric bikes on the market, you landed the right place.
From our headquarter in the biking capital of the world, Copenhagen, we deliver stylish and modern electric bikes at an advantageous price. We are responsible for everything from design to delivery, and as the manufacturer of the electric bikes, you shop directly through us. In this way, you get a much better price than buying in a store or at the bicycle dealer. Importantly, there is no costly third-party profiting from you. We sell exclusively online. In conclusion, this means that you get a high-quality electric bike at a very reasonable price.
On our website, under electric bikes, you find descriptions and an overview of all our different models. Whether it is a trip to Dyrehaven, to Amager Strandpark or to cover your daily transport to and from work, STRØM's electric bicycles are the perfect match. Hence, all parts and components on the electric bike are carefully developed to fit exactly your needs for what an electric bike should be able to do – no matter the needs or preferences.
STRØM Bikes: Electric bicycle manufacturer with office in Copenhagen
STRØM Bikes is founded on the ambition to make high-quality electric bikes accessible to everyone. Thus, we strive to make stylish and elegant electric bikes available at an affordable cost. In addition, we want to make ebikes that differ from the traditional electric bikes on the market today. All of this takes place from our HQ in Glostrup in the Greater Copenhagen Area.
We have many happy customers who bought our electric bike in Copenhagen. If you live in Copenhagen, we deliver directly to your door with fast and secure delivery. Furthermore, you are of course always welcome to come by for a test drive at our office in Glostrup.
Although there are more bicycles than cars on the roads in the bicycle capital of the world, Copenhagen, there is still a lot of congestion in most places. Therefore, the electric bike is the perfect solution for your daily transport throughout the city. No matter if you are in the high-speed bike lane or the trip takes in through the city-center, across 'Valby Bakke' or out of one of the key access roads. At STRØM Bikes comfort is paramount. We are convinced that with a STRØM electric bike you can focus more on the moment instead of the destination. No matter where A to B takes you.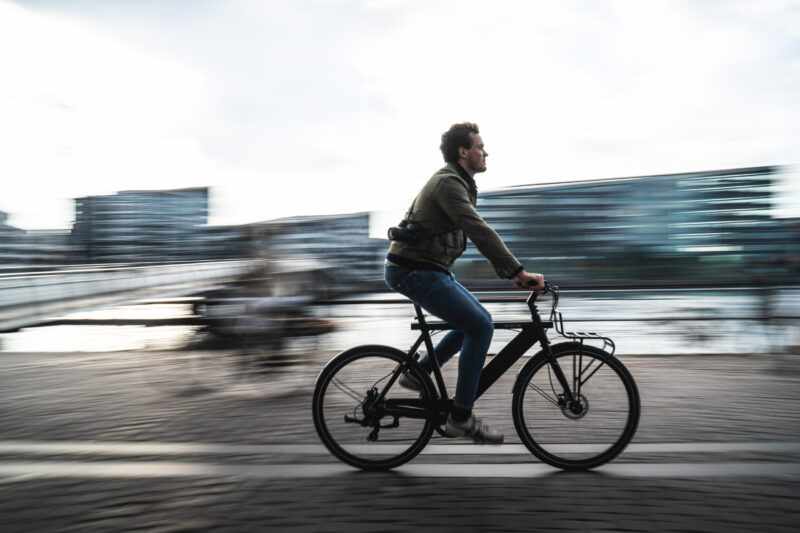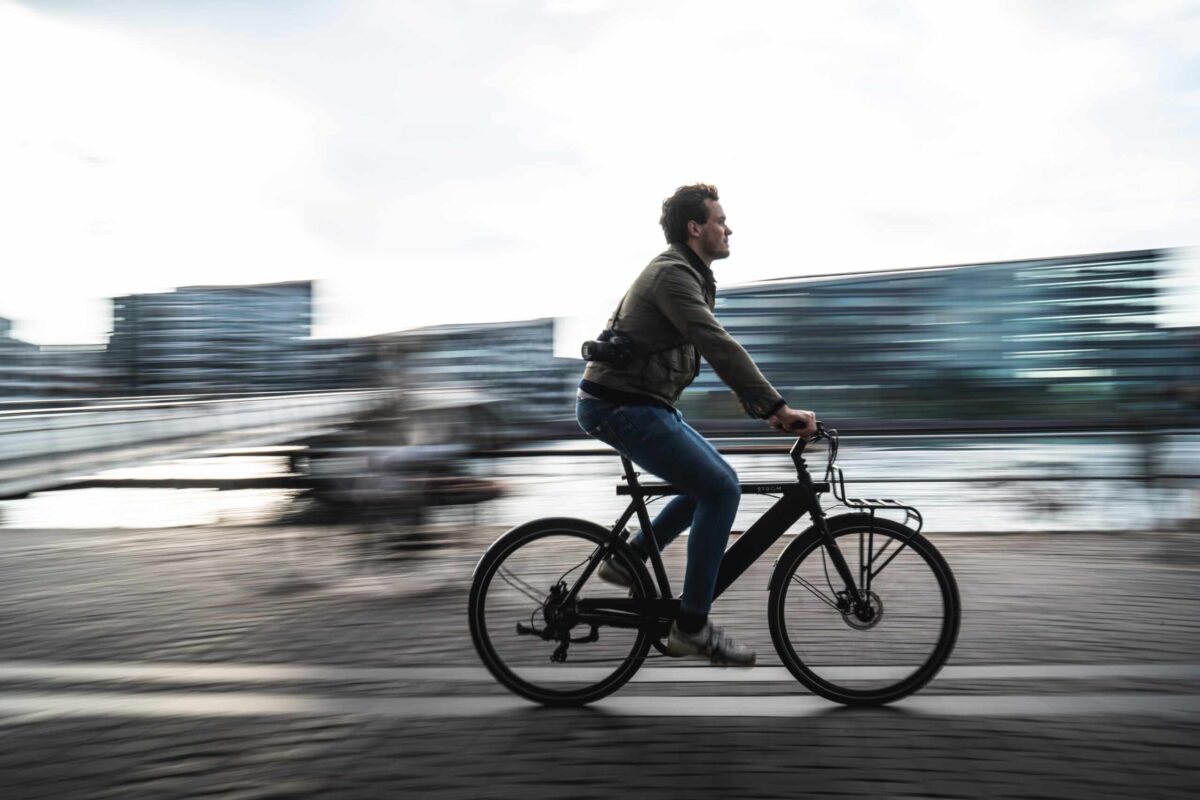 Our answer to get you jumping on the e bike
Our electric bikes are equipped with a smart LCD display, which is the bike's brain. In other words, you can control how much assistance you want from the engine. It is equipped with 6 levels (0-5). The highest level is 5 and your own efforts at this level are limited. If you want to cycle normally and get some exercise – no problem! Turn down to level 0, and the bike will seem like a fairly ordinary bike with gears.
We strive to create the perfect solution to get people to prioritize the two-wheeler. The average Copenhagener has 12.6 km of daily transport to and from work. This is a distance that makes the car redundant, and can easily be covered by a STRØM e bike.
Consequently, we have come up with a solution that will motivate people to jump on the bike. Furthermore, this includes not only our electric bike but also the accessories we have invented. We sell everything from state-of-the-art bicycle helmets, innovative carrier solutions, and the most modern rainwear on the market. This is our answer to getting people to jump on the bike.
Our office is located in Glostrup, and you are always welcome to book a test ride on one of our electric bikes.